Peanut Butter Cookies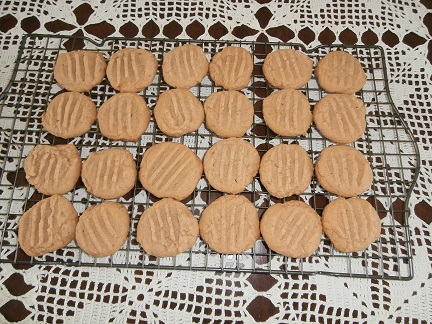 INGREDIENTS:
Makes 20-24
1 Egg
1/2 cup sugar
1 cup Peanut Butter



DIRECTIONS:

1.) Preheat oven at 350F
2.) Add all 3 ingredients together in a bowl.
3.) Stir with wooden spoon until batter becomes one lump of sticky dough (will stick to self and not the bowl)
4.) Roll dough into small balls and place 2" apart on a parchment papered cookie sheet. Flatten with a fork.
5.) Bake cookies for 9 to 10 minutes.